Of Counsel
Haoyu Zh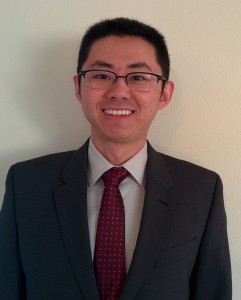 eng earned his undergraduate degree in Psychology from the University of California, Berkeley. While at UCB, Haoyu was active in the Chinese People Union and mentored middle school students as part of the Youth Support Program.
Haoyu earned his law degree from the University of California, Hastings College of the Law. While in law school, Haoyu participated in the Worker's Rights Clinic, where he interviewed and advised clients on employment law related issues. He also took part in the Criminal Practice Clinic, spending a semester as law clerk in the Marin County Public Defender's Office, where he interviewed and represented clients at pretrial hearings and argued various motions.
After law school, Haoyu sharpened his knowledge of criminal law as an associate at the Law Offices of Daniel Deng, where he interviewed and counseled clients on various criminal law issues. He then worked as a contract attorney with several large law firms, where he helped conduct internal investigations into companies to assess their compliance with the Foreign Corrupt Practices Act.
In his spare time, Haoyu enjoys watching and playing basketball. He is fluent in Mandarin Chinese.
Education
J.D., University of California, Hastings College of the Law (2010)
B.A., University of California, Berkeley (2007)